Prague The ultimate Holiday Destination for a Boy's Weekend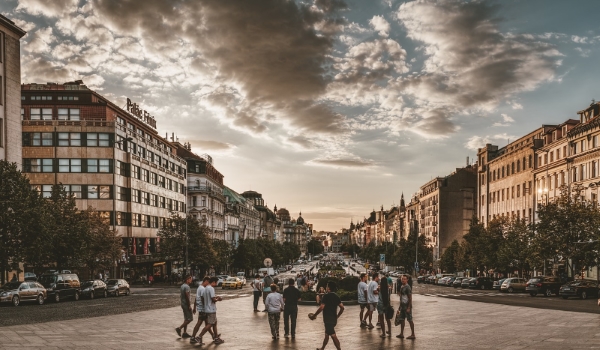 Everyday life is exhausting, filled with expectations and disappointments. From the burden of filling every waking moment with productive activities and your focus on family to exercising 3 times a week.
The endless demands are draining. Luckily, you have your boys to liven things up, and weekends with the boys never go out of style. After stressing all week, you need to relax and refresh yourself.
The capital city of the Czech Republic is your best bet. Whether you're looking for a boy's trip, a bachelor party or a father-son vacation, Prague is the best destination for a stress-free holiday.
Why is Prague a Great Destination for a Weekend Trip with the lads?
1. Affordable
Travelling is expensive, but travelling to Prague is affordable. If you are on a budget, Prague is the best place to enjoy a cultural holiday. Most of the best experiences in the city are free or under £8.
Prague offers great value and more bargains when compared to other European capitals. With unlimited transport tickets and affordable food. Accommodation in Prague also comes with great deals, where you can expect to pay between £68 and £113 for a double room.
2. Prague is the World's Beer Capital
Beer is staple for a boys's weekend away, and the interesting thing about Prague is that you will never run out of beer. Czechs drink more beer than any other country in the world. It's also not expensive, and you can expect a half litre of the popular Pilsner Urquell to cost an average of 32 CZK (£1.06).
There is a beer museum with a variety of beers for tasting, and you can bottle and personalise your own beer. Floating beer gardens are common. Also, you will find organic beauty products and spas with beer-based shampoos and creams.
3. Famous nightlife and attractive women
Meeting ladies in a foreign city can be difficult. Fortunately, the Czech capital is popular for its fun filled nights and attractive women. You can spend weeks there without getting bored with the nightlife. From tranquil bars to booming dance clubs, there's something for you. If you are yet to have a good time experiencing the clubs in Prague, you haven't found the right place.
4. Stunning architecture and History
Prague has a blend of Gothic, Baroque and Renaissance architecture. From the Schwarzenberg Palace to the Gothic cathedrals and Frank Gehry's Dancing Building, Prague is diverse and historic.
Prague is home to some of the oldest bridges in Europe. Charles Bridge was built between 1357 and 1402, and it is decorated with 30 statues, each representing a saint. The bridge has survived the thirty years' war and regular flooding.
The oldest astronomical clock on earth is situated in Prague. It's a 600-year-old clock installed in 1410, and it is decorated with Gothic sculptures and wooden statues of the apostles. The astronomical clock marks the time, months and the astronomical position of the sun and moon
5. Short flight time from every major city in Europe
Another benefit to visiting Prague is its proximity to major European cities, and this means you can experience more than one city. Other destinations that you can visit from Prague include Vienna, Budapest, Munich and Berlin.
Conclusion
If you are still wondering whether to visit Prague for your next boy's trip, wonder no more. The benefits of the city are too numerous to mention. The beer, untouched history and nightlife, will ensure that Prague will leave you thirsting for more.
comments powered by

Disqus