Stretching eBook
Why not check out our stretching eBook to get some great ideas for ways to warm up your muscles and stretch them to prevent injury and prepare you for a great workout! All written by NetFit.co.uk professionals.
The Internet's most comprehensive collection of stretching exercises for every ability level, from complete beginners to advanced athletes, the Netfit Team have put together over 100 of the best stretching exercises you can perform to aid both recovery and athletic performance.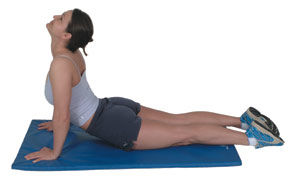 Exercises to improve mobilty and lubricate your joints

Warm up and cool down advice and suitable stretches for both

Dynamic stretches for those that perform explosive sporting moves - such as boxing / soccer

Stretching and lower back exercises to help ease those that suffer with lower back problems

Learn about the physiology of stretching and the best stretching methods for you

Over 40 different stretch and warm up routines for numerous sports and everyday living

If you can find a better book on stretching within 90 days, we will refund your money in full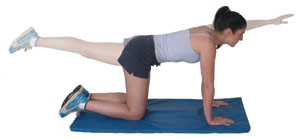 Purchase for only £4.97 via our secure payment provider from Paypal - (You don't need a Paypal account) and you can purchase in your own currency.
Get started today with the best stretching ebook your body will ever find!