Abs ebook
Our Abdominals ebook is a great way to have access to a wide range of abs exercises any time you want. With over 200 exercises, there's something here for everyone no matter what level you are.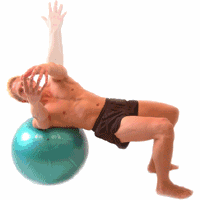 Why not get your hands on the Internet's most comprehensive collection of abdominal exercises! With our ebook that's dedicated to abdominal exercises, it covers every ability level, from complete beginners to advanced athletes.

The Netfit Team put together this comprehensive array of abdominal exercises so you can strengthen and develop your own six-pack and achieve all-round core stability whether you train at home or in the gym. Available for a low price of just £4.97 - what are you waiting for?

What's included?

Exercises for the upper and lower abdominal's and those all important side love handles

Exercises using a Swiss Ball or Medicine Ball

Nutritional advice to help expose those abs and remove unwanted body fat

Stretching and lower back exercises for all-round greater core stability

Exercises labeled in suitable sections for beginners / intermediates and advanced

Over 20 different workouts for you to try in the comfort of your own home or at the gym

If you can find a better book on abdominal exercises within 90 days, we will refund your money in full
How do I purchase the abdominals ebook?

Purchase for only £4.97 via our secure payment provider from Paypal - (You don't need a Paypal account) and you can purchase in your own currency.

What do I get?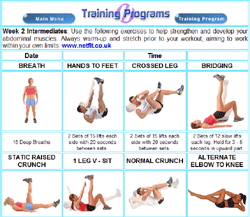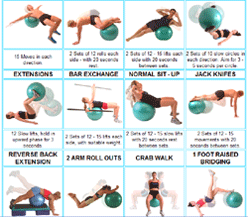 Progress from a complete beginner to having a stronger firmer mid section, that will help with all aspects of your life, regardless if you play sports or simply want to avoid back pain and poor posture.
Get started today with the best abdominal exercises you will ever find!