Plyometrics eBook
If you are in to plyometric training and plyometrics as part of your workout, then this eBook may be for you. Helping with the fast twitch muscles for jumping and sprinting, why not get some sound advice from NetFit.co.uk.
Plyometric exercises and plyometric training is designed for the conditioned athlete or those that regularly workout to assist with improving generally an individuals jumping / sprinting ability.

The Netfit team however have put together the complete resource of plyometric exercises, not only for the lower body, but also to assist the upper body and core strength.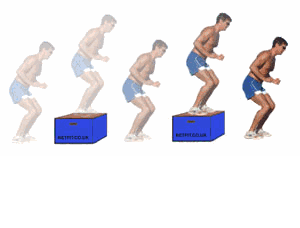 This ebook resource not only has over 150 fully illustrated exercise descriptions, it also has valuable advice on training programs for a selection of sports, to help you sprint faster - jump higher or hit that golf ball further.

If your not happy with this ebook after 90 days of trying the exercises and using the workouts to improve your chosen sport, then we will give you, your money back.

Improve your body's sporting ability today for just £4.97!