5 Best Alternatives to Going to the Gym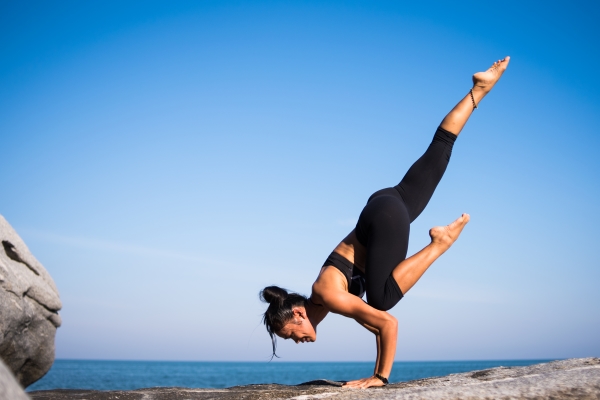 It's not unusual to be a gym-hater, but that doesn't mean that you should quit exercising altogether. Leave your excuses at the door and head outside to break a sweat while enjoying activities such as running, boot camp or rock climbing.
Running
If running on a stationary treadmill doesn't make you want to hit the gym then why not go outside so that you can plan your own route? Running is one of the best cardio exercises out there, helping you to burn a lot of calories as well as building muscle in your legs. Maybe the greatest thing about running is that you can do it anywhere, no matter whether you live in the country or smack bang in the middle of a busy city. Adding in some interval workouts can keep running interesting.
Outdoor Boot Camp
We know how difficult it can be to motivate yourself to work out, but outdoor boot camps can encourage you to get out there, socialise and get fit. This type of army-style training is taken by an instructor who will challenge you to push yourself and get an effective workout. Even if you don't manage to make it to boot camp one day, you should have learned a few exercises that you can do at home to keep you in the swing of things. You won't be hard pushed to find a class that suits your level, and after a few sessions, you'll almost certainly feel the benefit.
Rock Climbing
While it's certainly one of the most interesting gym alternatives on our list, another great thing about rock climbing is that anyone can do it. Even at the most beginner level, this is a sport that will challenge you physically and mentally, and good technique is more important than how strong you are. Regular climbing will improve your stamina, strength, flexibility, and agility – skills that will come in handy if you decide to take up another sport.
Dancing
If you didn't already know, dancing can actually burn just as many calories as jogging. Plus, it has a lower impact on your joints and can still strengthen your muscles. There are plenty of high-intensity dance workouts such as Zumba, hip hop, and salsa and by following an online tutorial, you can even learn these in the comfort of your own home. That way, you'll not only skip the dreaded gym, but you'll save money, too.
Join a Team
Sometimes the thought of working out alone can be off-putting for gym-goers so why not look out for a team that you can join so that you'll be able to exercise with like-minded people. There are so many team sports to choose from that there are too many to list in this article but whichever you choose – research has proven that working out in a group can motivate you to stick to your exercise schedules.
comments powered by

Disqus