Easing Foot Pain Using Foot Exercises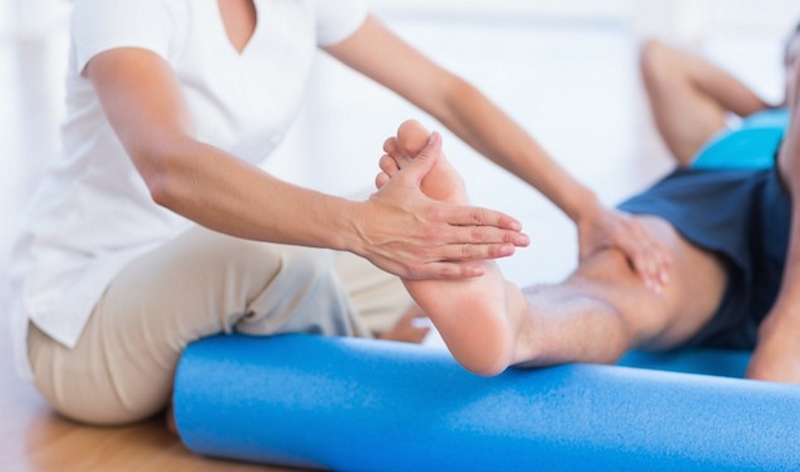 Just like the rest of the body, your feet also need exercises to stay fit and healthy. Exercises are also effective in reducing pain.
Your foot has a whole lot of moving parts. In fact, it has 26 bones, 33 joints and more than 100 tendons, ligaments and muscles. It is therefore not surprising that there are a myriad of problems that can affect your feet.
One of the most common foot problems in adults is known as plantar fasciitis. This is a situation most likely caused by improper shoes, wrong standing posture and wrong walking pattern that results in severe pain in the heel and underside of the foot. There are several suggested ways to handle this health complication including therapy but certain simple exercises can help you ease the pain associated with foot problems.
Foot roll
One of the popular prescriptions for managing plantar fasciitis is by rolling your foot over a bottle of water or ball. This exercise concept is very simple; you simply place the bottle or ball under the heel of your foot, then you roll the bottle or ball around your foot or forward and backwards from the ball of your foot to the heel. This will effectively massage the underside of your foot and you can increase the pressure or pace as needed. Doing this for at least 2 minutes on each foot will provide relief.
Calf stretch
Calf stretch is a simple routine you can do to keep your Achilles tendon and plantar fasciitis from getting rigid. There are two ways you can do this routine. One is by sitting down on a strong chair with one leg stretched out before you. Then you wrap a towel around the ball of one foot and pull back towards you until you feel a stretch where the foot and calf meets. Hold for a few seconds and repeat on the second foot. Alternatively, you can place the ball of one foot firmly against a wall with your heel on the ground. Gently lean your weight on the foot towards the wall and hold for a few seconds. Switch to the other foot and repeat the process again.
Calf raise
This routine will help strengthen your feet and calves as well as improve balance. There are also two simple ways to do this exercise.
You can stand near a counter or doorway and hold on tightly. Then balance on one foot and leaning your weight on that foot, lift up on your toes. Hold the pose for a few seconds then lower down. Do the process multiple times using both foot. Alternatively, you can stand before a wall with your feet spaced apart by a few inches. Resting your palms firmly on the wall, lift your heels as high as possible placing your weight on the balls of your feet, hold the posture for a few seconds then lower your heels down to the floor. Repeat the process a few times more to be sure you got it all.
In Summary
There are many other feet exercises you can do to ease the pain on your feet, but the above three are a good place to start from. Doing these exercises constantly will greatly relieve the pain and help you heal faster.
comments powered by

Disqus