Shed the Fat in Time for Your Boxing Match with These Tips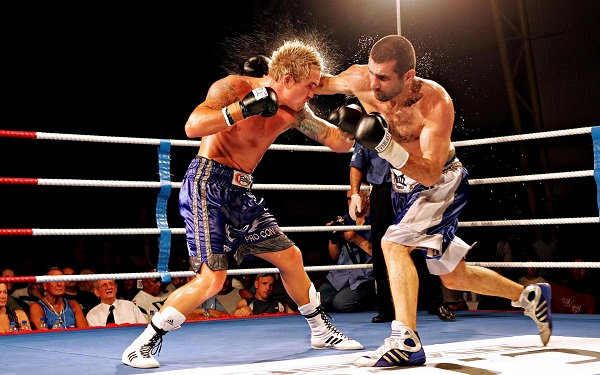 Are you trying to get fit for your boxing match? Do you want to shed some pounds off? The common approach is to enrol in a three weeks high intensity camp. What if you can't afford a camp?
This piece looks at some tried and tested strategies you can use to knock yourself into shape pretty quickly.
Sparring
Sparring best replicates boxing and when done at a moderate to high speed, is a great way to also shed weight. It is your chance to practice and perfect attacking and defensive strategies while burning calories.
During the sparring session, don't hesitate to request for a slowing down of the pace or for lightened shots. There is no shame in slowly working your way up. If you are more powerful than your sparring partner, give them a chance to learn to sharpen your own skills. Keep any special moves and tricks for the actual competition and don't overpower your partner.
Roadwork/Running
Roadwork is very important in boxing. Many coaches and mentors swear by it. However, it must be adequately patterned for the right results. It is important to maintain the right mix of intensity. You cannot punish yourself too much because excess pain leads to quick maxing out and is accompanied by injuries.
On the other hand, consistent easy running won't bring about any tangible results. Use a heart rate monitor and vary your running between 50% of your heart rate maximum (for warm ups) to 100% (for performance and speed work).
Boxing-Specific Fitness Regime
As you prepare for the boxing match, you need to embrace a boxing specific fitness regime. This should be a combination of three or more of the following per session: Jumping rope, Shadow boxing, heavy bag, speed bag and weight training. All of these can be expanded into different styles. Find the ones most comfortable for you and build a comprehensive boxing-specific fitness regime that you can follow judiciously.
Nutrition
As is the case with any physical development exercise, nutrition plays an important role. You may be tempted to go with a ketogenic cycle but will you be disciplined enough to continue? The best tip is to incorporate the following effective changes to your nutrition regime:
Avoid fast foods
Avoid fried foods
Cut down on calorie filled drinks (unless it's a vegetable smoothie)
Increase fibre intake and ensure you are consuming at least 30 grams a day
Remove all kinds of processed food from your meal plan
Avoid added sugar. Take fruits to satisfy sugar cravings and enjoy the benefits of natural fiber.
Take exercise supplements alongside your meals to enhance the overall effectiveness of your nutrition plan.
Getting in shape for a boxing match can be tasking. However, with the right commitment and application, you stand a better chance at achieving your desired results.
comments powered by

Disqus