Joshua Prepares for His Toughest Test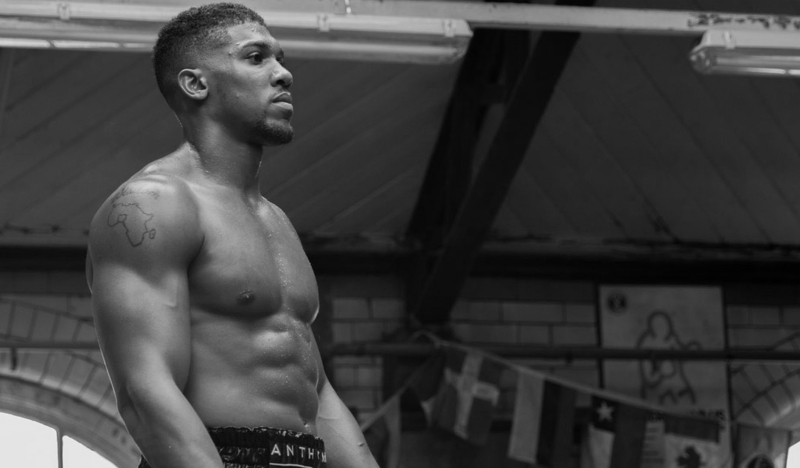 With just days to go until one of the most fascinating heavyweight bouts in recent boxing memory, Anthony Joshua is preparing for a fight that could propel him to stardom.
With all the excitement that comes from two giant athletes facing off, the prizes at stake make this a truly intriguing contest. The IBF champion will put his belt on the line against former long-time heavyweight king Wladimir Klitschko on April 29 at the Wembley Stadium. With the WBA Super and IBO titles also on the line, the winner of this fight will have three of the heavyweight belts and all the power when it comes to negotiating with the other champions in order to unify the division.
For Joshua, who has established himself as one of sport's most marketable athletes, victory at Wembley in front of 91,000 people could see him replace Floyd Mayweather as boxing's biggest star. With the likes of Conor McGregor and Ronda Rousey helping martial arts, in particular the UFC, gain a whole new level of popularity in recent years, boxing needs a superstar to ensure it isn't overtaken by MMA. In Joshua, the sport has a poster boy capable of helping boxing reach similar heights as it did in the 1980s, such as when 16.3 million people watched the Chris Eubank vs. Nigel Benn rematch on ITV, in the form of Eubank Jr vs Renold Quinlan.
The Task
Joshua, who won the IBF belt by beating Charles Martin last April, has looked sensational in his 18 professional fights, stopping all his opponents in seven rounds or less. The 2012 Olympic gold medallist might have beaten everyone in his path with relative ease, but this will be by far his most testing match-up. While the 27-year-old will go into the fight as the favourite, there are plenty who believe Joshua is too inexperienced for a fight of this magnitude against a man who has been at the top of the sport for so long. After winning a world title for the second time by beating Chris Byrd in 2006, Klitschko went on an incredible 18-fight, nine-year reign as champion - dominating the division alongside his brother Vitali.
With 53 knockouts in his 64 professional victories, it isn't just experience the 1996 Olympic gold medallist is bringing to ring on April 29. He might not have managed to produce one against Fury in his loss at the end of 2015, but at 6' 6'' and with the upper body strength of a man who has spent years working on his power, Klitschko could very well end this fight as soon as he lands clean on Joshua's chin. Bigger than most of his opponents, the Ukrainian won't be able to physically bully his younger rival in the same way he has done in the past, with Joshua matching him at 6' 5'' and 17+ stone.
Keys to Success
While Joshua's amateur pedigree speaks for itself, it has been pure power that has seen him cruise to a world title since turning professional. As well as working with nutrition specialists EQ Nutrition, Joshua's strength and power come from his incredible training regime, as well as his diet. The 27-year-old's nutritionist has revealed in an interview with Betway that the IBF champion needs up to 5,000 calories a day during training camp. Needing to consume six to eight grams of carbohydrates, two grams of protein and one gram of fat for every kilo of his gigantic 113kg frame, the Londoner requires a heavyweight diet. Starting with a breakfast that includes a bowl of porridge, a bowl of fruit, Greek yoghurt, wholemeal toast and five poached eggs, Joshua's daily food plan helps to create the sort of power that has seen him knock out every single one of his 18 opponents inside seven rounds or less.
As is the case with a lot of boxers, much of Joshua's power comes from his remarkable leg strength that has been built up from specific exercises, with Joshua once telling Men's Health about his fondness for squats. With a 27-inch thigh and 14-inch calf, Joshua's strength doesn't just come from his staggering upper body. As well as the obvious knockout ability this helps generate, evident from his 100% knockout ratio, the reigning champion also maintains his power for longer. Cardio is obviously high on his training agenda, but he also focuses on core and rotational movements to get more punching power. His other fitness secrets are working out on unstable surfaces like sand and training in an altitude centre.
Can He Do It?
Despite all his talent and experience, at 41 years old, Klitschko is clearly nearing the end of his career. At 27 and boasting all the attributes you'd want from a heavyweight champion, Joshua's youth and power should be enough to secure the biggest win of his career.
comments powered by

Disqus