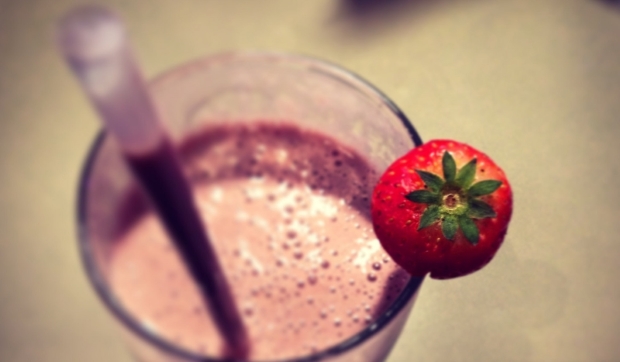 Milkshake (CC BY 2.0) by UniversityBlogSpot
Do Protein Shakes Help Weight Loss?
What do Gwyneth Paltrow, Madonna and Jennifer Aniston have in common? They are all stunning, slim celebrities who stay in shape by drinking protein shakes as part of their balanced diets.
Protein shakes have a name for being popular with bodybuilders. But in recent years, we've started seeing them also used by people who want to lose weight or stay slim. A number of celebrities admit to drinking them as a quick meal when busy filming or touring. As a result, the protein shake is now storming nutritional markets with bubbling success.
Protein shakes are generally made from a powdered form of protein such as whey or soy, which is a by-product of the cheese making process. They are known to be a healthy alternative to - and as filling as - a nutritionally balanced meal. Protein shakes come in all sorts of delicious flavours such as chocolate, banana, strawberry and vanilla. The added flavours make the powder taste like a milkshake when blended with water or milk.
Give Yourself a Challenge
The money expert saving team at Voucherbox.co.uk are currently undertaking a 12-week challenge where they have been given an exercise schedule and a personalised diet plan which sees protein shakes replace some meals. Each member of the team wants to lose a bit of weight and tone up, but more importantly, they want to make sure they are eating sensibly and reduce bad food intake. So can you really lose weight by using protein shakes to replace meals and will their 12-week challenge be a success?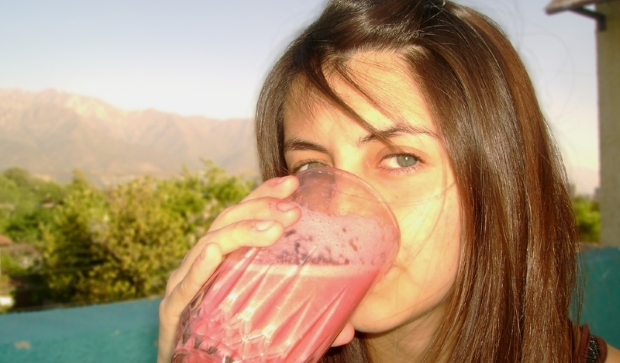 "my milkshake" (CC BY 2.0) by p u n t o
How Can a Protein Shake Reduce Hunger?
Research shows that protein shakes not only increase muscle in the body but they can lower the levels of a hormone called ghrelin, which is what stimulates hunger in our bodies. This means that protein shakes can, in theory, suppress the appetite. According to the BBC, protein shakes seem to have been embraced mostly by women who lead busy lifestyles and want to lose some weight. The claim is that a protein shake can be a nutritious way to increase protein intake and make you feel full for longer.
Can a Protein Shake Help Us Lose Weight?
In theory – yes. According to dietician Julie Gilbert, if you are eating at least one decent-sized balanced meal per day - one that includes vegetables and fruit that have fibre and carbohydrates - then you could lose fat. There is, however, a concern that some dieters are replacing essential nutrients from food with protein shakes and not providing their bodies with lumpy foods, which keep the colon healthy.
Nobody should rely solely on protein shakes for their nutrition; it's very much about getting a balance of healthy food and protein shakes. Cut out sinful foods such as chocolate, sweets, crisps, biscuits and everything else that's packed with processed sugar and fat. Drink at least two litres of water a day to help flush out toxins too.
The Protein Shake Weight Loss Plan
If you want to lose weight, then protein shakes can definitely help. Protein shake companies advise replacing two meals a day with these drinks, for example, breakfast and lunch. You can add vegetables and/or fruit to your shake, or snack on it between mealtimes. Since you are giving your body more protein, you should ideally also reduce your carbohydrate intake for optimal weight loss results. Make sure you have one proper meal per day, exercise regularly and drink plenty of water.
comments powered by

Disqus