The Smart Drug Provigil Modafinil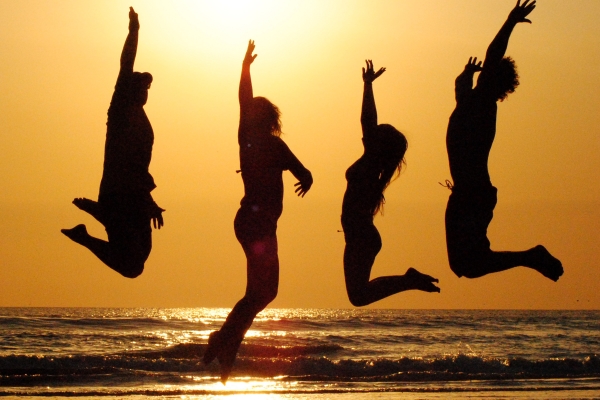 Sold under the brand name Provigil, Modafinil is a drug that promotes wakefulness. It is used for the treatment of disorders, such as idiopathic hypersomnia, narcolepsy, excessive daytime sleepiness, and shift work sleep disorder.
Provigil works by altering the natural chemical, known as neurotransmitters, in the brain. This medicine may also be used for purposes not stated in this medication guide.
Precautions and Warnings
Do not use Provigil generic if you have had an allergic reaction or skin rash while taking Armodafinil (Nuvigil) or Modafinil. Also, inform your doctor if you have or have had liver disease, angina (chest pain), a history of drug addiction or alcoholism, heart problems, kidney disease, a history of mental illness or psychosis, or if you have recently had a heart attack. People with cirrhosis and cardiovascular problems should not take this drug. It is essential to inform your physician about your current health status, allergies to certain medications, as well as the products you are currently using. These products include prescription and non-prescription drugs, herbal products, and vitamins.
Provigil can cause severe skin reactions therefore if you have mouth sores, trouble breathing or swallowing, dark urine, swelling in your face, fever, yellowing of your eyes or skin, blisters or peeling, skin rash or hives, discontinue the treatment immediately and seek emergency help.
It is unknown whether this drug will potentially harm an unborn baby therefore inform your doctor if you are pregnant or intend to get pregnant. Also, it has not been established if Provigil is excreted in breast milk thus consult your physician if you are breast-feeding a baby.
Avoid drinking alcohol while taking this medicine. Provigil Modafinil is not approved for use in children (due to its adverse effect on their mental health) and people below the age of 17. As Modafinil affects the central nervous system, it might impair your reactions or thinking. Until your level of wakefulness is ascertained, you should not drive, operate machinery, or engage in activities that will require alertness.
Provigil can reduce the effect of certain birth control. Hormonal contraception, such as birth control pills, injections, skin patches, and vaginal rings, may not be able to prevent pregnancy during your treatment. Consult your doctor about the most effective method of birth control while using Modafinil.
Inform your doctor if you continue to have excessive sleepiness even while using this medicine. Taking Provigil should not take the place of adequate sleep.
Provigil is usually given for 12 weeks or less. Do not take this medicine for more than this term.
Keep the medicine out of the reach of children. More importantly, do not share your drugs with others, especially people who have a history of drug abuse.
How to Take Provigil
It is vital that you follow the instructions on the prescription. This implies following the dosage prescribed by your doctor carefully. Do not attempt to increase or reduce your dose without consulting your physician first. More importantly, do not self-medicate.
Provigil may be taken with or without food.
Provigil should be taken in the morning to prevent sleepiness during the day.
Inform your doctor if your condition worsens or if there is no significant improvement.
Seek emergency medical help if you overdose on this medicine.
Do not take the drug if you intend to stay awake for several hours.
Consult your doctor on what to do if you miss a dose of Provigil. Do not double the recommended dosage to make up for a missed dose.
Provigil is meant to be taken orally.
Dosage
The recommended daily dosage for adults who suffer from sleep apnea and hypopnea syndrome is 200mg. This should be taken in the morning.
The recommended pediatric dose for attention deficit disorder is 200mg daily. It is to be taken an hour before the start of your work shift to prevent sleepiness during your work time.
For patients with narcolepsy, the recommended daily dosage for adults is 200mg. It should be taken in the morning.
This medication is not approved for children due to its adverse effect on their mental health. It is to be used only if all other treatments have failed and the benefits outweigh the risk.
The recommend daily dosage for children who weigh less than 30kg is 200-340mg. Children who weigh more than 30kg should take between 300-425mg daily.
Side Effects
Some common adverse effects generally associated with the use of Provigil are:
Nausea
Diarrohea
Back pain
Headache
Dizziness
Stuffy nose
Upset stomach
Feeling nervous or anxious
Sleep problem such as insomnia
Severe side effects may also occur, there if you have any of the adverse reactions listed below, discontinue the medication and immediately inform your doctor about it.
Fever
Anxiety
Dark urine
Aggression
Depression
Mouth sores
Hallucinations
Skin rash or hives
Blisters or peeling
Uneven heartbeats
Shortness of breath
Trouble swallowing
Suicidal thoughts or actions
Unusual thoughts or behavior
Jaundice (yellowness of your eyes or skin)
Skin rash (no matter how little it might appear)
Swelling of your lips, eyes, throat, face, or tongue
Interactions with Other Drugs
A total of 554 drugs (2558 brand and generic names) are known to interact with Provigil Modafinil. These include:
MAO inhibitors, such as Selegiline (Eldepryl, Emsam), Phenelzine (Nardil), Isocarboxazid (Marplan), Rasagiline (Azilect), and Tranylcypromine (Parnate)
Anticonvulsants/anti-seizure medications, such as Acetazolamide (Acetazolam), Diazepram (Valium, Diastat, Diazemuls, Dipam), Phenytoin (Dilation, Phenytoin Sodium, Tremytoine, Pregabalin, Lyrica), Tigabine hydrochloride (Gabitril), Zonisamide (Zonegran), Valporic acid (Epival, Depakene, Divalproex Sodium, Sodium Valproate)
Antidepressants, such as Imipramine (Tofranil, Janimine), Amitriptyline (Enraging, Elavil), Nortriptyline (Pamelor), and Doxepin (Sinequan)
Antifungal medications, such as Ketaconazole (Nizoral) and Itraconazole (Sporanox)
Cyclosponorine (Sandimmune, Moral, Gengraf)
Midazolam (Versed) or Triazolam (Halcion)
Rifampin (Rifadin, Rimactane, Rifater)
This is not a complete list of drugs that interact with Provigil therefore consult with your doctor about other medications that should not be taken with this drug.
comments powered by

Disqus