Diabetes Has Not Stopped Footballers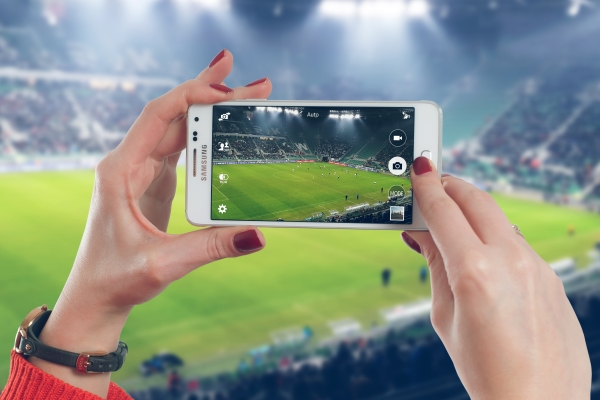 Diabetics can, and should, participate in sports and related exercise activities regularly. While some special concerns need management, physical activity will boost overall health. See how footballers have approached this medical condition.
Football, the beautiful game, is a passion for many young people and the should not be discouraged if they have Diabetes, Many stars have had to deal with this as they carved a fantastic playing career. Big names such as Gary Mabbet (Tottenham) and Capped Scotland Player Andy Penman have had fantastic careers. Currently rising Norwegian star Magnus Wolff Eikrem who is currently playing for Seattle Sounders FC has diabetes and this has not stopped him competing across the world at the highest level.

"Football should be played by those who want to play it. You shouldn't let anything stand in your way of reaching your dream. We love football and want to see as many talented people playing as possible!" - Football and Manchester United Fans Reiseshop
Discuss Your Plans
If you are diabetic, make certain that you discuss your sports plans with your physician to ensure safety.
Your sensitivity to insulin rises with regular exercise. You are more likely to experience a drop after intense physical activity. To reduce hypoglycemia while you are participating in sports, or during the time directly following, proper management is essential.
Over time, if you maintain a lifestyle that includes exercise, your body will have a predictable and better response to insulin. With regular monitoring, you will learn how much insulin your body requires, and the times you most likely will require it. Prior to engaging in physical activity, always check your blood glucose.
Eat a snack if your levels are low, and recheck to ensure proper levels if needed. Additionally, keep snacks nearby in case your glucose drops during your sports activities. At least once per hour, stop and measure your levels again, adjusting as necessary. Continue to check your levels even after the sporting event is over, because the effects can last a full day.
Make sure that those around you are aware of your condition. Discuss diabetes frankly with your coach and teammates. Explain the signs of hypoglycemia and the proper response should they notice these indicators. Your snacks, insulin and meter should be accessible by others who can assist you if needed while you are on the field. Additionally, wear your medical ID bracelet.
Exercise, including sporting participation, is an excellent tool for diabetic management and overall health. Excess body fat actually reduces your ability to use insulin properly. Eating healthy foods along with cardiovascular exercise reduce fat cells. Exercise also builds muscle tissue, which burns calories more effectively than when you have a lower muscle mass.
Additionally, your bones become stronger with regular exercise, and it provides a way to relieve stress and meet others. Your risk of some heart disease and other health problems lowers with activity. The increased health and mental benefits make exercise an important part of your diabetic management plan. Being on a sports team will increase your social engagement and keep you active, even off of the field.
Although engaging in sports is good for your health, it is still vital that you eat a healthy and balanced diet. Talk to your primary care physician or your diabetic manager regarding your health and risk management. By taking a proactive stance regarding your diabetic condition, you can live a full and satisfying life, including participation in various sports.
comments powered by

Disqus