Team Netfit
The Netfit fitness team consists of dedicated athletes, who are / or have been at the highest level of their chosen sports, combining their knowledge to produce unmatched winning results within the UK fitness scene.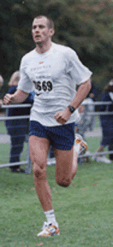 NETFIT DIRECTOR - ROSCOE NASH - EPSOM UK
An ex British Royal Marine Commando who has trained - coached and competed at a multitude of sports from Double Ironman Triathlons - Boxing - Indoor Rowing - International Gym Challenges.
Ranked the third fittest man in the UK in 2000 - winner of Tough Guy Last Man Standing 2003, team member of Netfit Fitness Team Winners 1998 - 2004.
Future goals are to develop the most informative free health and fitness site, available in a range of languages.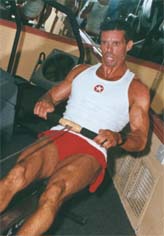 STEVE QUICK - HOUSTON - TEXAS - CONTENT DIRECTOR
Another ex Royal Marine Commando, who is highly respected within the fitness industry, due to his mass of knowledge and own physical achievements, gained from over 30 years of competition.
The backbone of the Netfit Fitness Team, having competed competitively for so many years - proving age is not a barrier.
A resident of Houston (America's fattest city) where he is studying weight loss and why people become overweight.
ADAM HORDER - AUSTRALIA - TRAINING PROGRAMS DIRECTOR
Another ex serviceman from the Australian Army, captured by the team not just for his superior fitness and extremely likable attitude, but for his advanced up to date fitness knowledge.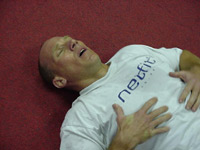 Adam's fitness knowledge is a true example to why the Australians have been winning everything from the Worlds Darts / Winter Olympic Gold's. What Adam doesn't know about fitness is not worth knowing.

The team will extract his knowledge and provide it for all to utilize within this site. He combines this knowledge with a relaxed attitude to training to become one of this country's fittest non UK residents - a man that few can or will beat.

Winner of International King of Sports - Ultra fit Runner Up 2004 - Tough Guy Runner Up and Winner Last Man Standing - Britain's Hardest Finalist
SARAH COOPE - ENGLAND - CONTENT PROVIDER
A fully qualified trainer and nutritionists, are just a few of this remarkable women's achievements.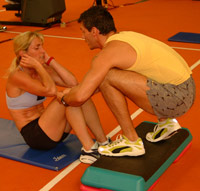 Not only is she mother to four lovely daughters, she is also the fittest women in Britain, and has held this title for a number of years.
6 times European triathlon champion, and a third place finish at the Hawaii Ironman - a truly outstanding achievement.
She has provided content to help you achieve your goals, regardless of your fitness level.
LEE RAINKIN - ENGLAND - TEAM MEMBER - PROGRAM PROVIDER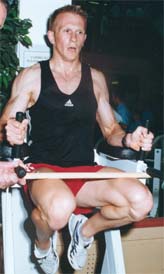 An awesome athlete with a vast background of achievements - ranging from European Indoor Rowing champion - Tough Guy Champion - British Duathlon Age Group Squad.
He combines a busy family life with his two young children, with his passion for personal physical improvements.
Regularly on TV taking part in demanding challenges such as SAS are you tough enough - Hercules - Simple the Best.
His programs can be used for those that want results.
JACQUI MACQUISTEN - CONTENT PROVIDER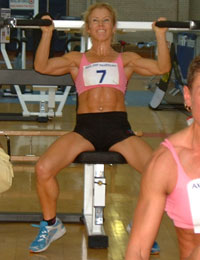 Jacqui was the female extreme gym champion for 2004 - 2005 and 2006, with too many wins to list.
She is a great example of how you can combine a busy lifestyle and still get positive results, as not only is she a mother of two teenage boys, she owns a highly successful personal training clinic.
Size and age are not a barrier if your mind is stronger than your opponent.
HYWEL DAVIS - CONTENT PROVIDER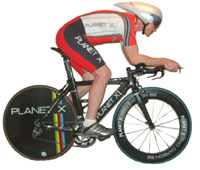 In the world of gym fitness in the UK, there is only one man that has un-beaten record for over 9 years of competition at the highest level.
Recently sponsored by Planet X - Hywel is now training for Ironman triathlon's, where last year he recorded 3 full Ironman distance races including Hawaii and 2 wins at the Half Ironman distance.
JAYNE CREAMER - PHOTOGRAPHY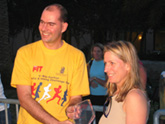 Not only is Jayne a fully qualified Personal Trainer, with a client list that included a number of A list celebrity's, she is also an accomplished photographer and athlete.
In order to compile the largest selection of exercise's in any site, we needed a photographer who could click the button knowing that the models were in the correct position.
Over 10,000 pictures were taken in order for the members area to be completed, we thank you Jayne for your experience and dedication.
GARY BRYANT - MAX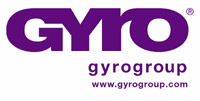 Having brand awareness is essential for any company that wants to become truly globally recognized.
Netfit is going to be the Internet's definitive guide to health and fitness, and as such was extremely grateful for the Gary Bryant and Max for their efforts.
Gyro has confirmed its position as the UK's leading business to business agency by ranking no.1 in the Precision Marketing B2B league table for 2004, we congratulate the group, however can fully understand why they are number 1.
LOUISE PRODDOW - MARKETING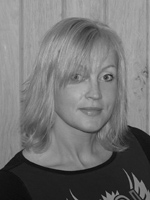 There is no point making a great site or product that nobody will ever see or hear about - marketing is one of the simple keys to the success of any company.
Netfit prides itself on its great marketing position, knowing that it has achieved this position on such an amazing low budget, implementing strategies that have generated global awareness.
Louise has been head of marketing for Sun Microsystems and now at Nokia.


This page would be far to big to add a picture and details for everyone who has contributed in their own way to make Netfit the success that it is today. We would like to thank the following people for their support:

Ade Clift - Anna Hemmings - Annabel Askari - Annabel Brejon - Andy Lett - Carl Wooton - Clare Holland - Donnie Ellis - Eric Monkhouse - Gary Nicolas - Gary Smith - George Anderson - Glenn Cooke - John Barry - Julie Cox - Mark Elliot - Michelle Parsons - Mickey White - Monica Stockbridge - Nik Kandola - Nick Lloyd - Paul Bell - Phillipa Armitage - Phil McConnel - Rebecca Ceil - Richard Fenwick - Steve Watts - Sue Regan - Will Whitmore.

David Lloyd Puma Dream Team Champions four years running.
Ultra fit Magazines Cross Training winners six times, runners up twice.
Box fit 2001 - 2002 X-Training challenge winning team.
National Daily Telegraph Super teams Champions 2002 -2003