Looking good - feeling good
Looking your best and feeling good about yourself is what we all strive for, whether some of us admit it or not. Having confidence in your appearance not only has a positive effect on your self esteem but can also affect your daily life and and the type of goals you set for yourself; be it career related, health related, or simply social.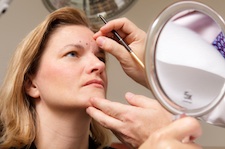 There are many lifestyle habits that we incorporate in our daily lives that can help us obtain this, but sometimes even that is not enough. When you have done all you can and there is still an insecurity holding you back from being your best or simply causing you to be unhappy with your life, then it might be time to look elsewhere. Cosmetic procedures or cosmetic surgery can be the right fit for you in this case, however this is a big decision that only you can make and it is one that will change your life.

The beginning of your journey is to decide on what procedure you want to have done. Is there an issue with your nose? If so then rhinoplasty is your best bet. Are you an older individual who is upset about the loss of elasticity in your face and/or neck? If so then you might need an age related cosmetic procedure. There are several options available to you with these; among some are brow lifts, facelifts, chemical peels, and eyelid surgery. Perhaps the issue is body related. Such procedures as liposuction, tummy tuck, breast augmentation or implants would be the way to go. Whichever procedure you decide to have done, you need to be certain that surgery is the way to go. Once you have made your decision and which procedure you want to have done, you are that much closer to your goal!

The crucial step of your journey is to select a cosmetic surgeon/associate that you can trust. With so many cosmetic surgeons available today there are unfortunately some who are not certified and have botched procedures causing emotional and physical pain to the patient at hand. Do not let this happen to you. You need to be proactive in carefully choosing a board certified cosmetic surgeon. One of the first must haves with finding a cosmetic surgeon is making sure he/she has completed at least five years of surgical training with a minimum of two years in plastic surgery. With this, the cosmetic surgeon (you can use the GMC Plastic Surgery Register to find a good one) should be experienced in all plastic surgery procedures, including breast, body, face and reconstruction.

Second, this cosmetic surgeon must only operate in accredited medical facilities, and adhere to a strict code of ethics. Also, continuing education in this field and patient safety is a must for the surgeon you are looking at. And finally, they MUST be board certified. The American Board of Plastic Surgery makes sure surgeons are delivering safe, ethical, efficacious plastic surgery to their patients and are maintaining high standards for their education. Once these requirements are met by the cosmetic surgeon/associate you have in mind, you should then set your initial consultation.

From here you will continue down your path to the final results. There are sure to setbacks here and there but so is life. Keep your head up and stay positive, you have made the most important decision of all; to take a hold of your life, make the changes necessary, and be happy with yourself.
comments powered by

Disqus